Born of the software engineering field, Feature-based PLE was initially focused on software source code, but soon spread across the Application Lifecycle Management (ALM) realm. PLE Factories grew as shared assets supersets expanded to include requirements, design models, testing artifacts, documentation, and more. 

Then came the marriage between Feature-based PLE and Product Lifecycle Management (PLM) to cover the full systems engineering lifecycle, bringing shared assets such as bills-of-materials and mechanical and electrical designs into the PLE Factories.
On the Wings of the Engineering V.
Now… portfolio management, product planning, sales and marketing, manufacturing, supply chain management, and more are all within PLE's ever-growing scope.
Leading each stage of the PLE evolution… 
BigLever consistently pushed the edge of the PLE envelope with pioneering innovation, bringing insight and proven expertise to our customers and to the industry.
We constantly collaborate with customers to understand their evolving needs and work diligently with leading tool providers to extend our Gears PLE Lifecycle Framework with tool integrations across the full engineering and operations lifecycle.
The industry standard unified PLE lifecycle solution
Unlike other PLE solutions, BigLever provides a fully unified variant management approach and PLE lifecycle solution that is completely vendor independent. It integrates with other third party and proprietary tools, assets, and processes across each stage of the lifecycle — and across engineering and operations disciplines — to dramatically reduce complexity, time, effort, and errors. BigLever's PLE lifecycle solution breaks down organizational and operational silos enabling better communication and alignment, more cohesion, and greater collaboration.
Other PLE solutions are largely vendor-specific and siloed, since they are provided in the form of basic variant management capabilities incorporated into an existing tool (or toolset) designed for one discipline, or one aspect of the lifecycle. For the most part, these capabilities can only be used via their tools, and do not integrate with tools from other vendors that exist in an organization's tool environment.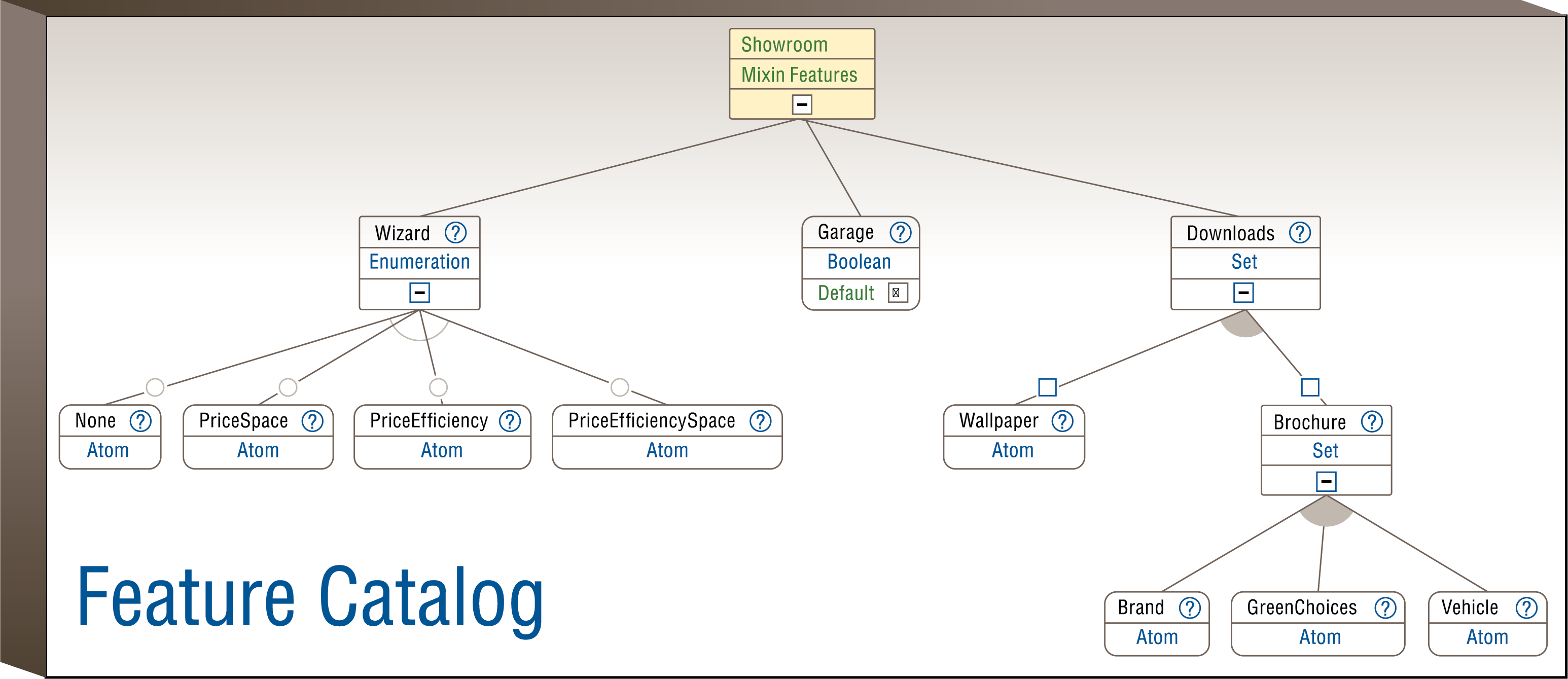 Gears delivers a complete, out-of-the-box Feature Content Management (FCM) system, which allows companies to easily capture, share and manage product features across the product line, as well as across tools, processes and organizational functions.
With the FCM system provided by Gears, companies can establish a "single source of feature truth" for an entire product family – eliminating the need for multiple feature management techniques across the enterprise.