A core tenet of BigLever's onePLE is that, unlike other technical disciplines, Feature-based Product Line Engineering (PLE) cannot be fully adopted without executive leadership and organizational change. The following three "tiers" of the enterprise have to work collaboratively to develop and operate one or more PLE Factories that will be used to build, deliver, and evolve products: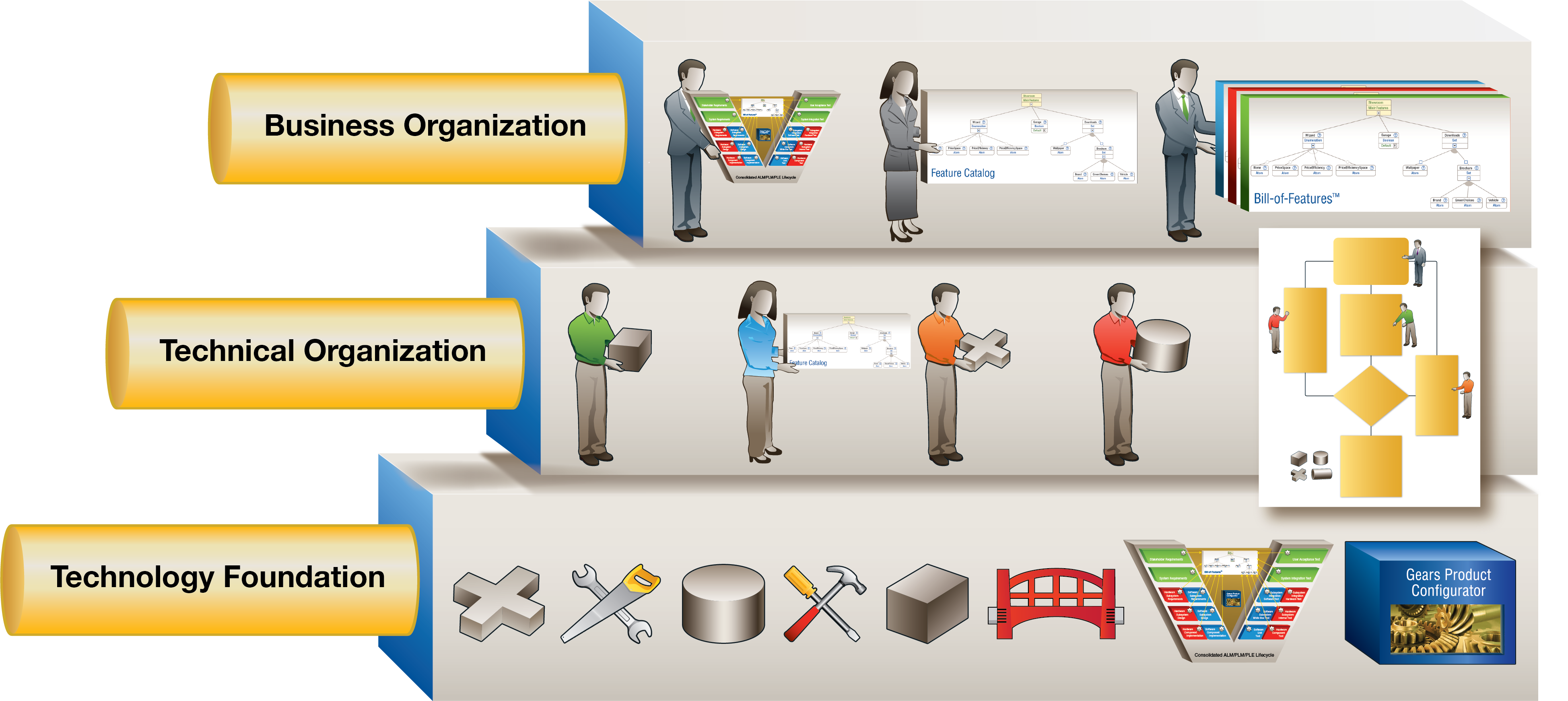 Transitioning your organization to Feature-based PLE…
BigLever's onePLE is a complete, holistic solution that enables these three tiers to work productively to establish and then achieve the common goal of PLE success.
The Technology tier puts in place and maintains the tool and technology environment and ecosystem to operate the PLE Factory. Think of this as a fully functional factory awaiting the people inside to run it. The people to run the factory are brought in, carefully trained, and equipped to be highly effective at their specific roles in the middle tier.
The Technical Organization tier focuses on the people, roles, and processes that operate the PLE Factory on a day to day basis. In this tier, PLE roles and processes are put into play, and factory governance and management are applied. In combination with the Technology tier, this tier provides a fully operational PLE Factory capable of producing all of the products in a product line portfolio.
The Business Organization tier focuses on the people, roles, and processes that utilize the PLE Factory to achieve the business objectives of the enterprise. This tier also executes the required processes for enterprise leadership to establish a PLE Factory, and to provide the necessary support and guidance for the factory during its operation.