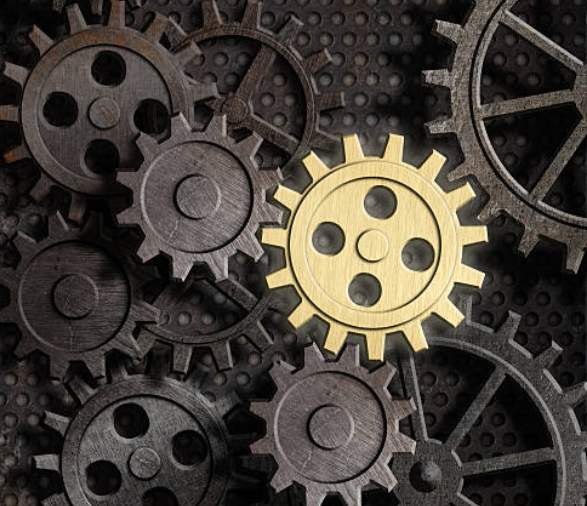 BigLever Events
Come see us at these industry events.
BigLever is actively involved in key industry events and organizations — bringing the latest Product Line Engineering (PLE) trends, state-of-the-art approaches, and notable success stories to the forefront of the systems and software engineering community.
30th Annual INCOSE International Symposium
July 18 – 23, 2020
Cape Town, South Africa
BigLever is a sponsor.
Aras ACE 2020
March 16 – 18, 2020
Boston, Massachusetts
BigLever is a sponsor.
IBM IoT Exchange 2020
March 17 – 18, 2020
Orlando, Florida
BigLever is a sponsor.
2019
NDIA Systems & Mission Engineering Conference 2019 — Tampa, Florida
Method Park Process Insights USA 2019 — Rochester, Michigan
Systems and Software Product Line Conference 2019 — Paris, France
INCOSE International Symposium 2019 — Orlando, Florida
IBM IoT Exchange 2019 — Orlando, Florida
MBSE Cyber Experience Symposium 2019 — Allen, Texas
Aras ACE 2019 — Phoenix, Arizona
2018
IBM Agile Engineering Summit 2018 — Washington, DC
INCOSE Great Lakes Regional Conference 2018 — Indianapolis, Indiana
Method Park Process Insights North America — Rochester, Michigan
22nd International Systems and Software Product Line Conference (SPLC) 2018 — Gothenburg, Sweden
INCOSE International Symposium 2018 — Washington, DC
No Magic World Symposium 2018 — Allen, Texas
Aras ACE 2018 — Indianapolis, Indiana
INCOSE International Workshop 2018 — Jacksonville, Florida
IBM Continuous Engineering for the IoT Summit 2017 — New Orleans, Louisiana
Sparx Systems NA Enterprise Architect User Group — Chicago, Illinois
Engineering@Scale Tech Day — Detroit, Michigan
2017
INCOSE Great Lakes Regional Conference (GLRC) 2017 — Twin Cities, MN
Systems & Software Product Line Conference (SPLC) 2017 — Seville, Spain
INCOSE International Symposium 2017 — Adelaide, Australia
No Magic World Symposium 2017 — Allen, Texas
IBM Continuous Engineering: Requirements Management & Model-Based Systems Engineering — Dallas, Texas
INCOSE International Workshop 2017 — Torrance, California
2016
Smart Automotive Variant.con 2016 — Berlin, Germany
Product Innovation OC 2016 — Orange Country, California
IBM Continuous Engineering for the IoT 2016 — Long Beach, California
Method Park North American Stages Conference — Rochester, Michigan
INCOSE Great Lakes Regional Conference — Mackinac Island, Michigan
INCOSE International Symposium 2016 — Edinburgh, Scotland
No Magic World Symposium 2016 — Allen, Texas
Method Park Presents: Product Lines in the Park 2016 — Rochester, Michagan
Aras ACE 2016 — Detroit, Michigan
IBM InterConnect 2016 — Las Vegas, Nevada
2015
Product Innovation Boston 2015 — Boston, Massachusetts
Smart Automotive Variant.con 2015 — Berlin, Germany
IBM Continuous Engineering for the Internet of Things 2015 — Chantilly, Virginia
MEMOCODE 2015 — Austin, Texas
19th International Software Product Line Conference (SPLC) 2015 — Nashville, Tennessee
INCOSE International Symposium 2015 — Seattle, Washington
Method Park | Experts Workshop on Variant Management — Stuttgart, Germany
Aras ACE 2015 — Detroit, Michigan
IBM InterConnect 2015 — Las Vegas, Nevada
INCOSE International Workshop 2015 — Torrance, California
2014
Method Park Technology Forum 2014 — Nuremberg, Germany
Smart Automotive Variant.con 2014 — Berlin, Germany
Product Innovation San Diego 2014 — San Diego, California
18th International Software Product Line Conference (SPLC) 2014 — Florence, Italy
IBM Systems & Software Engineering Symposium — Cambridge, Massachusetts
IBM Innovate 2014 — Orlando, Florida
Aras ACE Conference 2014 — Chicago, Illinois
The Congress on the Future of Engineering Software (COFES) 2014 — Scottsdale, Arizona
Dagstuhl Seminar: Unifying Product and Software Configuration — Wadern, Saarland, Germany
Systems Engineering DC (SEDC) 2014 — Chantilly, Virginia