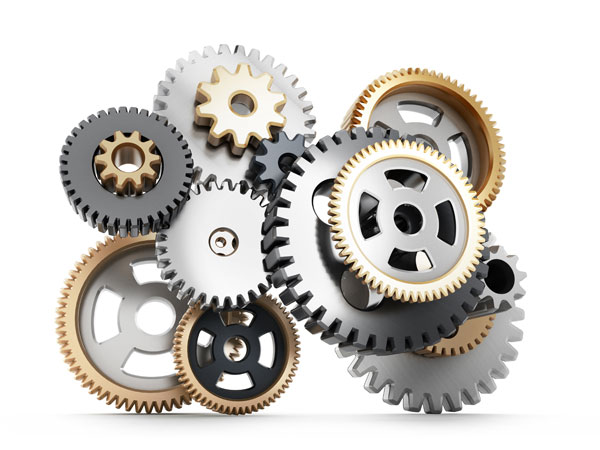 Videos & Collateral
Get a closer look at PLE.
Momentum2021 Symposium Video Presentations

Beyond Digital: Bridging the Divides
By: David Long, Vitech.
We live in the age of digital, leveraging unprecedented computational power and storage to improve our lives. As we apply digital to our organizations, the critical business and engineering concepts of today – digital transformation, digital thread, digital twin, digital engineering – are far more than technology. All live at the intersection of human and technology, world view and workflow, culture and organizational change. How can we look beyond digital, embrace the greater scope, and bridge the divides to transform our approaches and deliver success in the digital age?

Digital Transformation: Composing Your Digital Future
By: Dr. Bobbi Young, Raytheon.
Digital Engineering practices have transformed how we design and build Missiles at Raytheon Missile and Defense Systems. Our digital transformation approach includes: (1) designs based on modular common components connected through identified standards, (2) Feature-based Product Line Engineering for identifying commonality and managing variation within a product line of product lines, (3) Model-Based Engineering (MBE) to capture the logical system design of a missile, and effect a transformation to a digital representation and communications through digital artifacts, and (4) implementing digital transformation through digital engineering capabilities to begin a missile's digital twin.  Much more ambitious than simply reusing existing component designs from previously built missiles, this approach involves automatic generation, exploration, and pruning of an automatically generated trade space of possible missile designs that satisfy a given set of requirements.  The goal is to radically lower development and production costs by rapidly settling on a viable design that can be taken to design validation, then complete design and production, all in a digital ecosystem.

Product Line Engineering in the New Digital Age
By: Dr. Charles Krueger, BigLever.
Nobody builds just one.  Virtually all digital engineering is performed in the context of a product line – a family of similar systems with variations in features and functions.  Yet, systems engineering methods and tools have traditionally focused on how to build the individual point solutions within a family rather than how to engineer a system family as a whole.  This talk will explore the inherent interdependency between successful digital engineering and product line engineering initiatives in the new digital age.  More than just an engineering paradigm shift, this talk also highlights the critical paradigm shift required in the ways that business and engineering leadership communicate and collaborate in order to achieve common objectives for the business.

General Electric Aviation's Use of Product Line Engineering and Model-based Systems Engineering
By: Eric MacKnight, GE Aviation.
General Electric's Aviation division presents how Product Line Engineering is enhancing their development of engine control software.  Through the Gears integrations into the IBM ALM toolset and the Ansys SCADE development tool, GE gains the ability to implement a PLE solution for their control software in an efficient and sustainable manner.

Panel Discussion – Welcome to the New Digital Age: How Can Well-modeled Processes be the Red Carpet to Confidently Adopt and Scale-up Digital Engineering Practices
Transitioning to a new digital engineering approach can be intimidating for individuals and teams.  Challenges from both the organizational change and the technical paradigm shift create inevitable barriers and risks for these transitions.  What can business and engineering leaders do to create a more welcoming scenario, so that teams and individuals will embrace a transition into the new digital age?  This panel of esteemed experts will share their experience and insights into the role of well-modeled processes and how process, workflow and governance models provide teams and individuals with a visualization of a brighter future day-in-the-life that they will embrace.

Why Should Business Leaders Care About PLE?
By: Michelle Boucher, Tech-Clarity.
As products continue to grow in complexity, engineering jobs will only get harder. Digital transformation can help, and for many companies, this last year has dramatically accelerated adoption. With this growing adoption, what steps should you take to ensure you don't fall behind your competition? How does PLE fit into the digital transformation vision? How does it impact the business? This talk will explore these questions to help you execute a digital transformation strategy that provides your engineers needed resources to become even better engineers.

The Forces of Modularity: Macro and Micro Patterns in the Innovation Ecosystem
By: Bill Schindel, ICTT System Sciences.
This session describes the real and impactful patterns of force which naturally emerge in connection with any ecosystem of competitive innovation, including commerce, defense, and the natural environment.  These universal systemic patterns occur at both micro and macro levels, interact with each other, and are formally described in the language of system models of configurable patterns, as well as informal summary.  The resulting neutral reference frameworks describe both effective and ineffective ecosystems, projects, and products, for use by analysts, planners, leaders, and practitioners who need to make progress in a complex world.  Whether we recognize them or not, we are all caught up in and impacted by these patterns—those who understand and respond to them have a competitive advantage.

INCOSE Product Line Engineering International Working Group perspectives on modern Feature-based Product Line Engineering
By: Rowland Darbin, INCOSE PLE Working Group Chair.
This presentation will provide the modern digital engineering perspective on Feature-based Product Line Engineering (PLE), based on the work of the INCOSE Product Line Engineering International Working Group (PLE IWG).  This work highlights the need for system family engineering within many facets of traditional systems engineering.   The PLE IWG took on a lead editor role to codify the state of PLE practice in the newly released ISO/IEC 26580 standard on Feature-based PLE.  This session will explore some of the common problems that Feature-based PLE can solve and how PLE relates to other digital engineering practices being adopted in industry.  Attendees will leave with a deeper understanding of how to employ PLE to overcoming the key challenges to engineering, deploying, and operating a family of similar systems.

We need to talk: Enabling the conversation between Business and Engineering about Organizational Change for Digital Transformation, Digital Engineering, and PLE
By: Dr. William Donaldson, Strategic Venture Planning.
This talk will focus on the importance of engineering speaking to business leaders in terms of business needs rather than confusing them with engineering-speak and on how business leaders might talk to their engineering leaders about what the business wants to achieve from a digital transformation.  It is critically important to have meaningful conversations between business leaders and engineering leaders about successful digital transformation to digital engineering, including product line engineering.  Dr. Donaldson will offer guidance and insight on how business and engineering can collaborate to define and achieve mutual organizational change goals for digital transformation.

Application of PLE to US Army Live Training
By: Roger McNicholas, General Dynamics Mission Systems.
McNicholas will discuss the application of PLE to the U.S. Army's portfolio of Live Training Systems and how it rescued their product line. Starting in the 2000 timeframe, the U.S. Army embarked on a journey to migrate their live training products to a single baseline in order to realize the efficiencies of reuse. Without PLE, however, their plan fell victim to the usual pitfalls of clone-and-own, exponential synchronization issues and cost growth that put their entire product line in jeopardy.

Application of PLE in MBSE for an AUTOSAR-based Digital Supply Chain
By: Rick Flores, General Motors.
In the application of model-based system and software engineering, the topic of variability grows in importance when there is a need to support more than one 'product'. Concepts from the Product Line Engineering (PLE) discipline help manage the complexity of producing multiple products from a shared set of assets avoiding brute force (i.e. clone/own copies) techniques. MBSE has the great benefit of enabling design of systems at multiple levels of abstractions, however, this must be integrated with PLE to achieve flexibility and reuse of subsystems and components allowing their application in various scenarios and business models.  One such use case in the automotive domain is contracting electronic control units, embedded software and associated networking/ diagnostics. This presentation will provide an OEM perspective of layered MBSE activities developing system, subsystem and component-level models as well as PLE models.  The presentation will show examples of variant-aware ECU Extract ARXMLs to specify requirements that can be read by the supplier AUTOSAR tooling to help configure the supplier's configurations based on OEM requirements.

Model-Based Systems Engineering (MBSE) and the Digital Transformation
By: Sandy Friedenthal, OMG SysML Team.
The digital transformation continues to impact enterprises and the changing nature of systems. Systems engineering must be performed in the context of enterprises to enable the development of systems. Model-based systems engineering is a key response to the digital transformation to enable the integration of systems engineering data across disciplines, across the system lifecycle, and across enterprises. This presentation highlights the role of MBSE using the next generation systems modeling language, SysML v2, and how it intends to support this challenge.