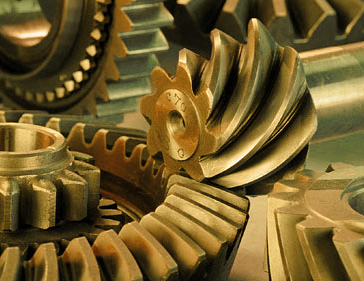 White Papers & Publications
Spotlighting the latest PLE advances.
The Convergence: Product Line Engineering Meets Product Lifecycle Management
Modern Feature-based Product Line Engineering (PLE) can trace its roots to the software engineering field, but quickly spread to the systems engineering world as well. Then came the marriage between PLE and Product Lifecycle Management (PLM) — brought about when the engineering complexity of mechanical product families with embedded software increased to a threshold where it is intractable for mechanical, systems and software product line engineering to remain disjointed. PLE tools and methods in commercial practice today support variation management in requirements, architecture, design models, source code, bill-of-materials, documentation, configuration data, test cases and more.
The following resources provide a view into the convergence of PLE and PLM, and the significant benefits that can be achieved through the integration of these technologies.
Ovum view: Software is prompting integration of product line engineering and product lifecycle management 
This overview, by Ovum analyst firm, addresses how smarter products have been driving more complexity into product design — and how software is driving more product differentiation and value, lowering the barriers for proliferating product models or configurations. The authors, analysts Tony Baer and Michael Azoff, explore PLE as an emerging discipline that embraces a higher level feature-oriented view of products in a product line portfolio – and BigLever's PLE solution, which has established its first foothold in the PLM world with an integration with Aras. 
Mechanical Product Lifecycle Management meets Product Line Engineering
This paper, by BigLever CEO Dr. Charles Krueger, highlights the convergence of mechanical, systems and software product line engineering. Dr Krueger explores why this convergence was slow to emerge, including major challenges such as the conceptual misalignment among the traditionally distinct disciplines, as well as the differences between the physics of mechanical and software systems. The Aras Innovator / BigLever Gears Bridge, an example of PLM and PLE integration, is used in this paper to illustrate key concepts.
Please complete the form and a link to these resources will be emailed to you.