Live Training Transformation holds the distinction of achieving the highest cost avoidance on record of any project using Feature-based Product Line Engineering — $967 million and counting, according to Roger. It will soon pass the billion-dollar mark. (Can we just say Wow!) This is the inside story from someone who was there, leading it, from the beginning.
Roger McNicholas is Vice President of the Training, Testing & Efficiency Solutions Business Area within the Ground Systems Line of Business of General Dynamics Mission Systems (GDMS). Roger has spent 37 years working in the military Simulation and Training community, including for the last 11 years managing the US Army's live training systems product line, leveraging PLE.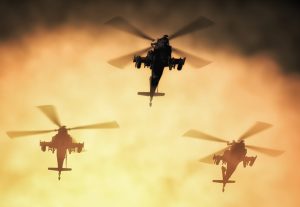 What is remarkable about Roger's telling of this tale is his steadfast focus on the benefits that accrue to the customer. Most PLE case studies revolve around the gains enjoyed by the engineering organization, but Roger continues to advocate PLE because it's good for the US Army as well as for General Dynamics overall.
The Army discovered (as does everyone else who tries it) that making a copy of something is better than starting from scratch. But then what? The Army discovered (as does everyone else who tries it) that this approach is literally unsustainable — that is, it fails during sustainment: All money is spent keeping systems up to date with nothing left over for adding new content, expanding capabilities, growing the systems. Because Feature-based PLE eliminates all the duplicate work that copy-based PLE leaves in place, suddenly the cost of sustainment plummets. And what does the Army do with the savings? They give it right back to General Dynamics, in the form of new work: New designs, new capabilities, new system architectures, and much more. There are literally training sites in the world today that wouldn't exist without Feature-based PLE. They exist because the Army could afford to build them — and have General Dynamics provision them with instances of the training systems product line. This is the ultimate win-win scenario for PLE.
Listen to this fascinating talk from Roger.  It's really quite illuminating!